STC Technologies - STC Technologies Unique Train and STC Technologies Hire Model - Tiruchirappalli
Tuesday, 8 May 2012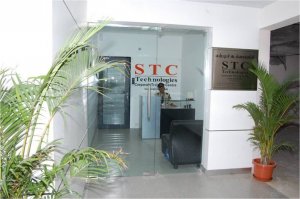 Item details
City:
Tiruchirappalli, Tamil Nadu
Contacts

Jack Author
Item description
STC Technologies is a pioneer in the Train and Hire concept and is the leader in India. STC Technologies now has more than 240 clients to its name and plans to hire more than 3000 students all over Tamil Nadu this year.
STC Technologies which has its head office in Chennai, Tamil Nadu has branches all over India equipped with state-of-the-art classrooms which have leased line Internet connectivity and provides training through a virtual classroom atmosphere which delivers through audio and video conferencing technologies.
The Indian IT industry has been seeing a lot of positive wind recently due the huge demand for our services from US, as well as emergence of new markets in European countries which are now becoming more open to outsourcing. Also, the huge demand internally from large Indian companies is something to watch for.
With this huge growth for our Indian IT services, our IT companies have grown by leaps and bounds and there is a constant demand for quality IT workforce from the companies. Even when there is a huge demand, the large IT companies are reluctant to hire freshers into their organizations.
The most common problem faced by the HR managers while hiring freshers is that the training costs incurred by them for training them into industry ready experts is very huge. The average cost of training a fresher is now around Rs. 3,00,000 which is a huge cost considering the current attrition rates. The aspirants are unable to find quality training in their colleges due to the nature of their curriculum which is outdated.
Here is where STC Technologies comes into the picture. They understand the needs of the large companies and partner with them to find them suitable resources and also train them based on their needs. They select eligible candidates for training and train them based on their customized training model to make them industry ready – this way the freshers are more capable of getting placed and enjoy a superior advantage of having been trained by STC Technologies over their peers who are also seeking employment from the IT companies.
The trainings and certifications provided by STC Technologies are always up-to-date and are internationally recognized by MNCs. The students of STC Technologies have been hired by the most respected names in the Industry such as Wipro, IBM, Cognizant Technologies, Accenture and many more. STC Technologies has also floated an independent IT recruitment company by name STC V-Serve.